Paper and Ink
The internet is ubiquitous, dynamic, and an essential component of any business or marketing strategy. But paper still plays an important role. There is no replacement for the perfect business card or the brochure you can place in someone's hands. The exchange of print materials is a tactile part of a face-to-face interaction that the Internet can only dream about!
Meg Carter Designs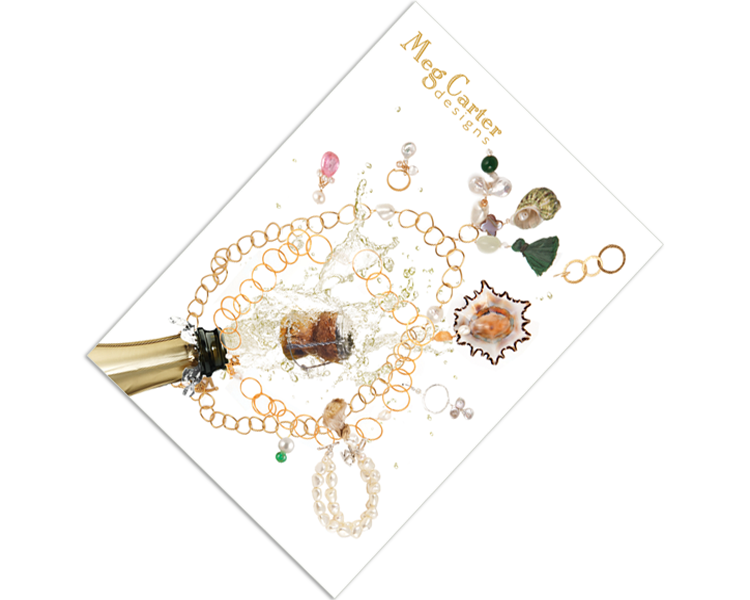 I have done a lot of work with Meg Carter Designs — including designing her logo, website, and exhibit graphics. This postcard began with a stock photograph of a bottle of Champagne and a series of individual product shots of her jewelry. Isolating elements so they looked like they were behind one another and being splashed with Champagne was challenging — but also great fun.
Preservation Campaign
I was asked to design a graphic that would generate interest in opposing a plan to rename the Triboro Bridge in New York. The vintage postcard art appeals to sentimentality while the bold fonts convey strength.
Top It Off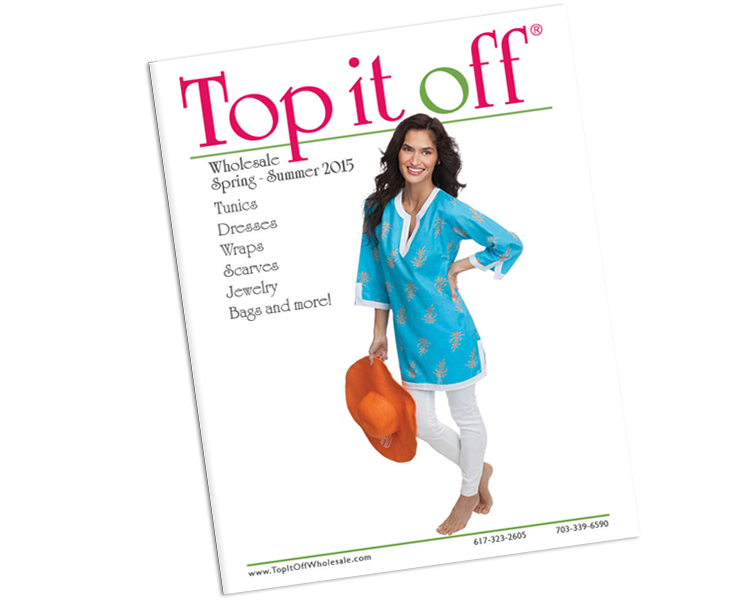 Designing the Top It Off wholesale catalog begins when they send me a spread sheet with hundreds of items, along with the attendant details such as prices, sizes, materials, etc. In about a five week period we work intensely together as I get the right photographs associated with the correct information, organize it for the user's ease, and lay it out handsomely.
Campagna Center
This invitation package to the preview party for a Campagna Center designer show house was inspired by the mid-century modern vibe of the Charles Goodwin-designed home.
Interior Designer
This interior designer needed business cards before she was able to have her work photographed. We selected photos of attractive furniture and accessories that represented the breadth of her taste and selected a printer that offers multiple back options for one set of cards.
Lily Show
The logo I designed for this flower show was used on everything from the program to name badges. This layout was for a bookmark used to promote the show.
Dolce Collection
Ornate but subtly colored graphics for over-the-top luxury. This Dolce Collection logo features my own photography and a custom-created graphic.
INTELSAT Newsletter
I wrote and designed this trade show newsletter for INTELSAT to meet a wide variety of marketing needs. Rather than having visitors come to the exhibit and pick up a number of expensive brochures only to possibly dispose of them in their hotel room, I created a newsletter that introduced a variety of new products and upgrades, featured customer case studies, and provided other messaging relevant for each trade show's specific audience.