Online
Your website is your digital face to the world — and often the first impression you make. It can encourage someone to learn more about you — or turn them away. Technology needs to be embraced and utilized - but must be led by a clear strategy, good design, and a satisfying user experience. I design soup-to-nuts sites and help clients customize common off-the-shelf templates.
Madigan | Schuler
Elegant simplicity. Achieving it is harder than it looks. I gave Madigan | Schuler a clean, minimal logo, a recessive color palette, and a spacious web layout. When great interior designers invest in excellent photography, as in the case of Madigan | Schuler, I have a 'less is more' approach so that their work can really shine. (Visit site)
Kiskadee Photography
In the early days, Kiskadee did not want specific merchandise featured on their website lest multiple people come in wanting to purchase something stocked in limited quantites. The solution was that every quarter I photographed the essence of Kiskadee's season's goods without taking classic product portraits and then put them into a slideshow movie on their website.
Northview
The owner of Northview Landscape Design loved a large Gingko tree outside her kitchen window, particularly in the Fall when it turned a strong yellow. I drew her a Gingko leaf as part of her branding, and then continued the theme with nature-related graphic icons for her website navigation. (Visit site)
Blog Header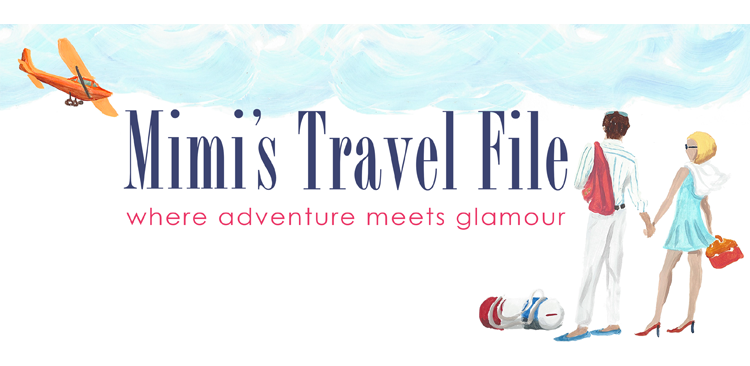 I set up Mimi's Travel File blog on the Wordpress platform and customized the template with special fonts and colors. Then gave it a unique personality by creating header art. I painted all the illustration components separately and scanned them into my system so the art could be altered to fit a variety of configurations.(Visit site)
Beverley Broun
Beverley Broun's interior design respects traditional style as much as modern – so her site is a nod to both.(Visit site) It was also my first 'responsive' site meaning that it automatically configures itself for optimal viewing on smartphones, tablets, and desktop computers. Going forward, responsive sites for everyone!